What is my favorite comedy movie from the 90's?
Hint: I can't feel my legs!
Update:
Hint # 2: One Tubby Tubby
Update 2:
V.G got it right! It was Major Payne!
https://www.youtube.com/watch?v=z_RfRIIpLgo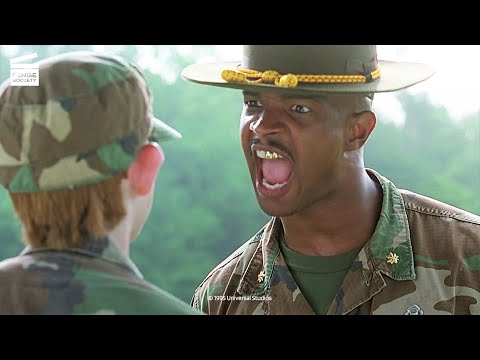 Major Payne with Damon Wayans?

Taxi: French crime comedy from late 90's Marseille, in which a wreck less pizza delivery driver helps a bungling cop catch a gang of bank robbers. 

One Foot in the Grave or Father Ted.

What do you think of the answers? You can sign in to give your opinion on the answer.

I believe V.G is correct!   Major Payne 

The Man who knew too little

Corey Haim said that line but the movie wasn't a comedy. It was Stephen King's Silver Bullet.

I have no legs!

Can't Hardly Wait.
Still have questions? Get answers by asking now.