Would this man with a learning disability be convicted/jailed for rape?
This man has a learning disability and was a victim of FORCED marriage in the UK. 
He has a limited of understanding and was described as his wife or ex wife as 'quite a nice man'. She mentioned that she felt very bad for him.
He couldn't really care for himself, eat or behave like a proper adult and only understood the basics. 
He didn't even know what rape was (he knew what sex was) and was forced by his parents to rape her and took him downstairs to show him rape videos and how to rape his partner. 
He then copied the video to rape her. He was then told to slap her and he did it because he would be abused if he didn't. How many years in jail would he get? 25 years? 
Go to 21:23 minutes 
https://www.youtube.com/watch?v=cie5Kx9Hbpw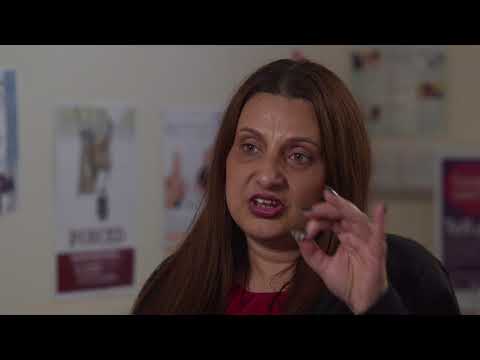 &noapp=1&app=desktop
Rape normally involves a jury trial where ordinary people hear ALL the evidence and they make decisions based on what a reasonable person would feel.  When all I hear is your claim it isn't enough to base any opinion upon.

I have no interest in watching your rape video. a learning disability makes it difficult for someone to do math problems or remember what they have read, or follow instructions. it does not make them mentally retarded such as you describe  by someone who does not know how to take care of themselves. or feed themselves a person can have the IQ level of a genius and still have a learning disability. if a mentally retarded person was forced to rape someone the people who forced it would be the ones responsible for the crime
Still have questions? Get answers by asking now.