Save The Best For Last?
What's a favourite song of yours that you wish would go on forever because the end/fade out is the best part?  Maybe it takes an unexpected twist or just has that killer chorus.
My pick is The Carpenters - 'Goodbye To Love', starts out like a show tune ballad and ends with a killer guitar solo and vocal harmony heaven, the last 60 seconds justifying their place in musical history.
https://www.youtube.com/watch?v=nooeMrCws-A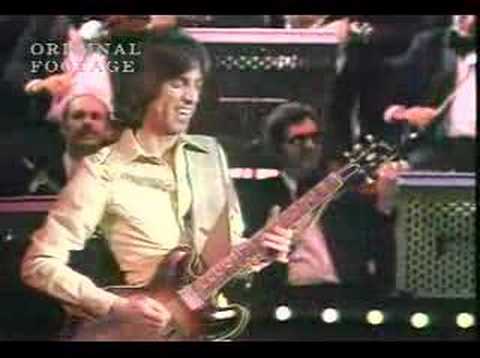 My pick is "Starstruck" by the 

Kinks. I love the melody at the end of the song, and the backing vocals are great. "Starstruck" has a happy, pleasant & sincere vibe, and I would've loved to see a continuation of that feeling. 

Modest Mouse - Spitting Venom,  starts out kind of brash, but about midway through the tempo changes as though a victory and revelation, and concludes with a most incredible and hypnotic ending. Highly recommended.

Hi fellow Rock fan,

My pick is Kitchen's of Distinction- Mad as Snow

I chose that because it is a fairly short but highly effective song. Using the first premise on your question, this has a totally different ending to the main song that does go on for a long time, but personally I could zone out for a lot longer in it :)

The songs you pick I notice have a good combination of the right stuff. The type that can cause some powerful emotions. I also liked your intro to it.

Cheers Sad Eyed Lady.

"Van Diemen's Land" - A solo performance sung by U2 guitarist The Edge. Nice song that starts fading out at 2 1/2 minutes for no apparent reason. More of this would have been a pleasure. From the CD Rattle and Hum.

What do you think of the answers? You can sign in to give your opinion on the answer.

Foghat's "Dreamer" from the "Rock and Roll Outlaws" album. A great song that builds and builds to the cathartic guitar jam at the end... and then it fades within just a few seconds! Truly a case of musical satisfactus interruptus!

https://www.youtube.com/watch?v=XPym4LYngUY

"Pretty Maids All In A Row" - a Joe Walsh cut from the Eagles "Hotel California" album.  The harmonies at the end are awesome - too bad they can't just keep on going.
Still have questions? Get answers by asking now.