what is your opinion on good charlotte?
well, their new album Cardiology just came out on november 2nd.... worked on it for like 3 years. its perfect and im a fan.. i am just wondering if there are any other fans! :)
they are really going back to their roots, and their sound is different.
here is 2 of my favorite songs from the album.. check it out if you like..
what do you like/dislike about good charlotte??
Catherine (damn this situation
http://www.youtube.com/watch?v=400V0y7iadU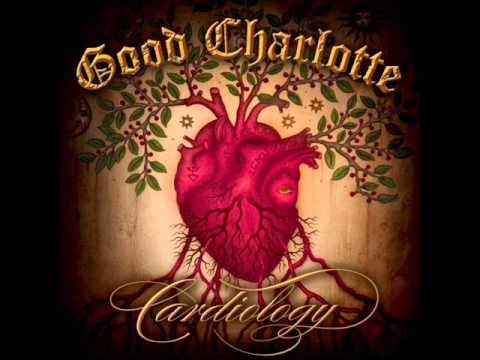 &feature=related
There She Goes (seems to be everybodys favorite song on the album..)
http://www.youtube.com/watch?v=UQbFevt7bhE
I'm pretty neutral about Good Charlotte. I've heard of their recent song "Like It's Her Birthday" only because they did a collaboration with Miyavi, one of my favourite music artists & thought the version with Miyavi was better than their original.

Otto, "Lifestyles of the Rich and the Famous" is probably one of their best songs, which proves Emim's answer to be correct. They pretty much suck, all around. I'd rather listen to Green Day, haha. Seriously, that says a Lot. I even capitalized the L.

I don't like them. I'm ok with them as long if nobody says they're "like so hardcoorr i'm like so, loving them"

Good Charlotte is just some else power pop band that people label as rock/punk/whatever

The only song of theirs I've actually heard is "Lifestyles of the Rich and Famous," or whatever it's called. I didn't like it, so I didn't follow up.

What do you think of the answers? You can sign in to give your opinion on the answer.

They suck, but that is fact not opinion. My opinion is that they suck, however.

Oh hey, look at that!
Still have questions? Get answers by asking now.