Who is the Montreal Canadien goalie in the NHL's "History Will Be Made" commercial?s?
If you've been watching the playoffs you have probably seen the "Will be made" commercials for the NHL. Here is an example of one http://www.youtube.com/watch?v=EUnS5gq0BZ4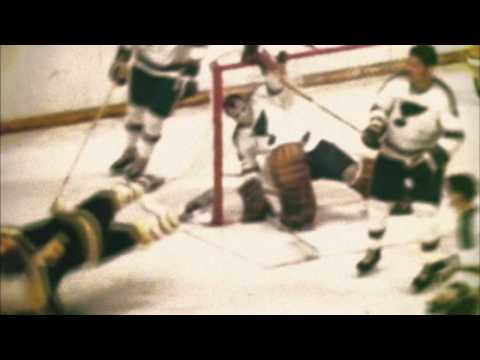 . There is another one of these commercials that has a Montreal Canadien's goalie making a spectacular save. It is a clip from a long time ago, probably like the 70's. The goalie is wearing brown leg pads just like the one in the link.
Who is the goalie in the commercial I am thinking of?
Thanks for your help :)
There is actually two of them now that feature a Canadien's goalie. The first is Patrick Roy for his 86 Conn Smythe and Stanley Cup winning performance. The other being for Halak's performance in the final three games of the Habs Capitals series this year.

What do you think of the answers? You can sign in to give your opinion on the answer.

It's Patrick Roy. There's also one from this year's Playoffs featuring Jaroslav Halak but you're definitely thinking of Roy.

I believe the new one features Patrick Roy and the message is "What if Roy played like a rookie?"

I'm pretty sure it's from 1986 actually. It's Patrick Roy and if you listen closely, he actually says the name. It sounds like he says Patrick Rwa because that is the proper pronunciation

It was Roy and it was 1986.
Still have questions? Get answers by asking now.